HOPE Youth HIV Prevention Project
The Hope—Youth HIV Prevention worked in 2021 with 8 sub-grantees in 9 districts situated in 5 provinces of Zambia with the focus on sexual and reproductive health for youth and to reduce gender based violence.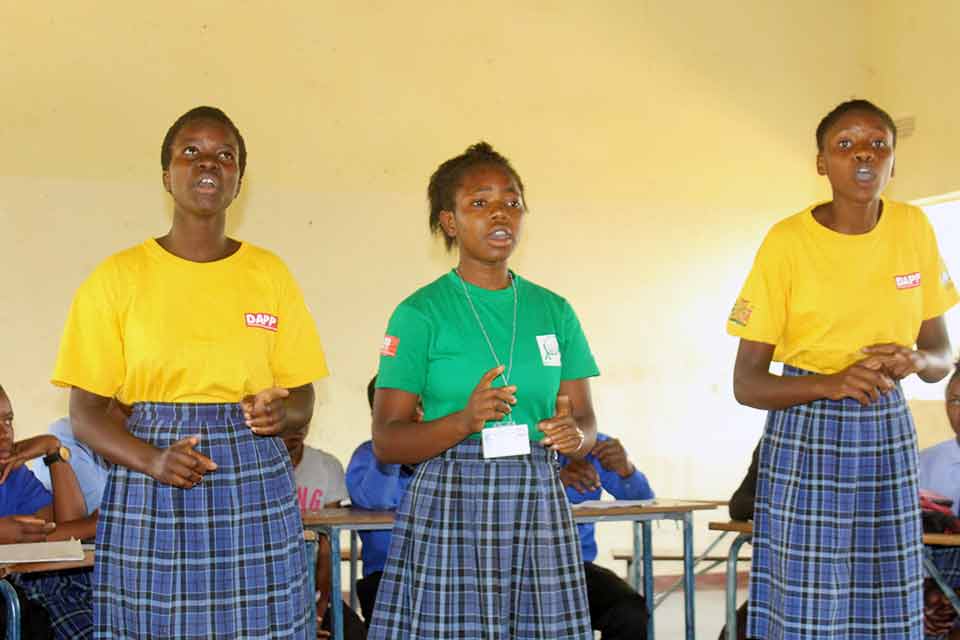 41 volunteers were trained as Para-legals and are linked to one-stop centers, victim support units and local courts to reduce gender based violence, assist victims and bring the offenders to justice.
310 health practitioners in 145 health facilities were trained to improve Post Violence Care.
220 peer educators were trained as Institutional/ Community Based Distributors in 18 tertiary institutions to reduce unwanted pregnancies and abortions.
150 out of school Youth Champions/ Peer Educators were trained to spearhead behaviour change among adolescents and youth to reduce new HIV infections. Further 18 in school Boys and Girls Clubs were established in 9 secondary schools.
The HOPE Youth HIV Prevention Project contributes to the control of the HIV/TB epidemic in Zambia by increasing the capacity of young people and their community structures to effectively complement efforts to control the HIV/TB pandemic.