ZAMFAM Changes lives of vulnerable young people
2019-10-30
Creating development together with the people, by running community based and people centered projects, is one of DAPP Zambia's zeal. Among the various projects it implements, is the ZAMFAM South Central project that provides provision of services to Orphans and Vulnerable Children (OVCs) and empowering families through capacity building activities.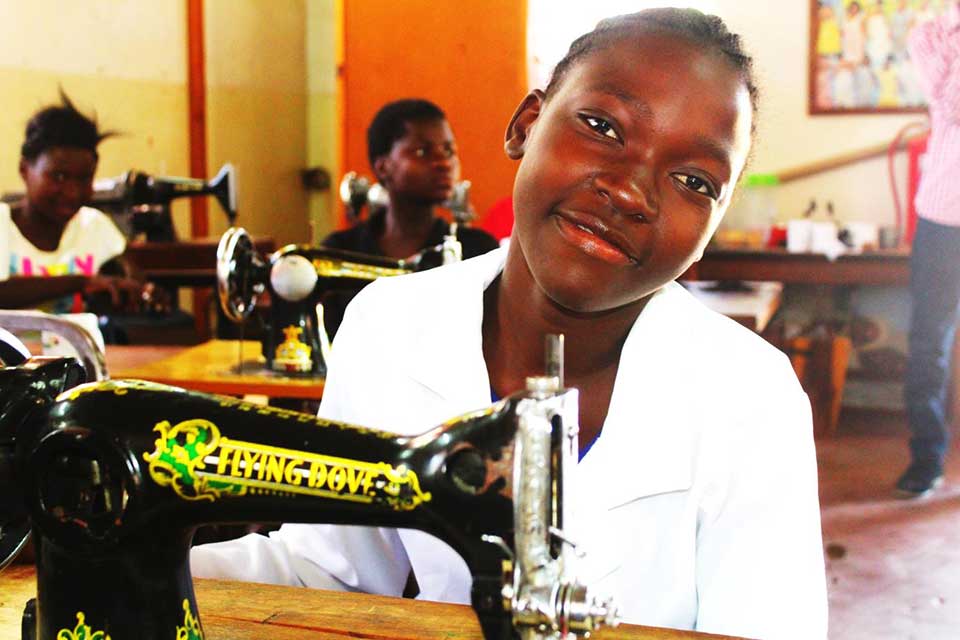 In improving the living conditions of the out-of-school young people, the project imparts them with vocational skills that ensure that they reach their full potential.
Currently 45 young people are being trained in tailoring and catering at Choma Vocational Training Centre in Choma; while 30 are undertaking skills training in tailoring, carpentry and agricultural production at DAPP Children's Town in Chibombo. Ninteen year old Rachel Simweene, a resident of Overspill Compound in Choma appreciates ZAMFAM for sponsoring her do tailoring at Choma Vocational Training Centre.
"After completing Grade 12, I had nothing to do. I thank ZAMFAM for bringing me here. I have learnt how to cut and design clothing material and how to use both electrical and mechanical sewing machines. I can sew dresses and skirts. After the training I want to open my own tailoring shop and raise money for myself", Simweene narrated.
But Rachel Phiri, also 19 year old, a double orphan said that her training in catering at the same school will help her a lot to raise money to study her most sought for career; midi-wifely.
"I was brought up by my aunt who has been struggling to find money to take me to school. So I when I completed Grade 12 at Choma Secondary school, I was privileged to be sponsored by ZAMFAM to take a course in catering here. After the training I will either look for a job or start my own business to raise money to go school to study mid-wifely", Phiri revealed.
The ZAMFAM Project on the other hand organizes youths in clubs who, working with schools provide suitable meeting places with a teacher as a guide to support them carry out activities on environmental protection, hygiene, control of HIV/AIDS and early marriages among other issues.