Clothes and Shoes
DAPP's sale of second hand clothes and shoes has been developed over many years as a social enterprise to create double value in promoting sustainability and supporting social development projects across Zambia.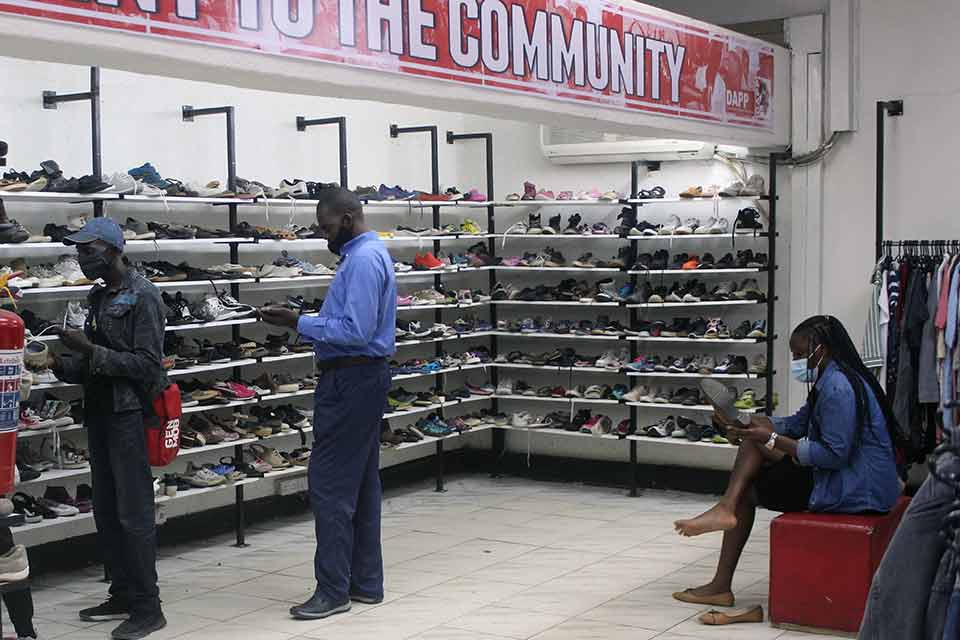 The sales fund social development projects at the same time protect the environment. Our work in this venture is further critical in reducing waste, promoting reuse and providing affordable clothing to people in Zambia.
The sale of second hand clothes and shoes provides revenue to support DAPP Zambia development projects which have been undertaken over the years.
This is attained from the sales' surplus, and together with other partners, over a hundred development projects have been supported over time.
As a way of promoting self-employment, innovative business traders also find an opportunity to buy clothes at reasonable prices for resale at a profit all across the country.
Good quality clothes are available for people who otherwise cannot afford to buy clothes of such a standard. Sales cover both urban and rural areas, while shops are often located in cities. The clothing is a vehicle for poverty reduction, helping to create jobs and grow both local and national economies.