DAPP Mkushi College of Education
The DAPP Mkushi College of Education is a pre-service teacher training college that equips the student teachers with the skills that allow them to provide quality, child centred learning. The student teachers are trained to have a perspective of desiring to have every child succeed and make the school become a centre for community development. In short, teachers become Another Kind of a Teacher, Creating Another Kind of School. .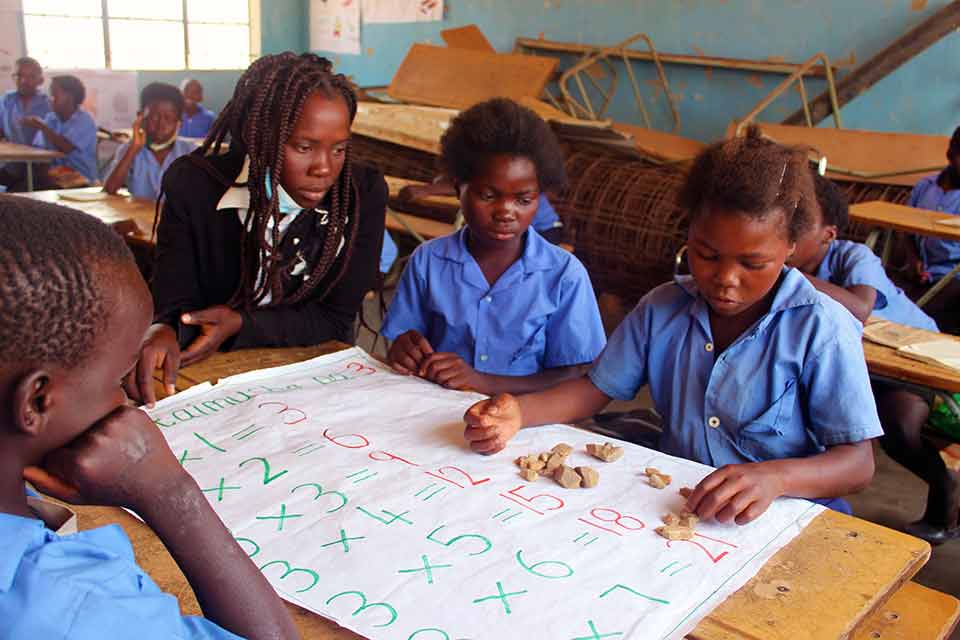 Opening in 2012, the college is fully accredited by the Teaching Council of Zambia and affiliated to University of Zambia. The college teaches the Government approved new revised curriculum for a 3 years diploma course. But the college offers education that goes way beyond the curriculum and accredited content. Students experience an all-round training, preparing them for any and all kinds of challenges they will meet in a rural school academically and practically.
The main task of the teacher is to give their students zest for life and learning, only then can the students learn and have the capability to succeed..
The college program open students' minds to become visionaries of providing good education in rural schools. The college provide a package of modern teaching perspectives and methods mixing theoretical academic learning and practical real world experiences, driven by the student-teachers themselves, with the able and professional guidance from facilitators and lecturers. They largely replace traditional teaching approaches with methods that give the pupils the space and materials to dialog and explore, placing them in the driving seat of their own learning.
Student teachers end up with an extraordinary and profound sense of solidary humanism, igniting and fuelling the passion and eagerness to work with rural communities. For the past five years, the pass rate has been at 99%.
DAPP has formed a network of graduated teachers to support the members after placement in primary schools.
EDUCATIONAL TOUR
As part of the unique training programme the first year students conduct a two month educational tour using the school bus. This tour builds team work, challenges the students to cross boundaries, widen their horizon, trains them to find solutions to obstacles meeting them on the way, teach them to embrace gender equity, to learn from experiences and much more.