Total Control of the Epidemic (TCE)
With the motto of 'only the people can liberate themselves from the epidemics,' The Total Control of the Epidemic (TCE) programme implements works in close cooperation with the Ministry of Health in providing HIV/TB screening, testing, and retention in treatment to end new HIV and TB infections by 2030.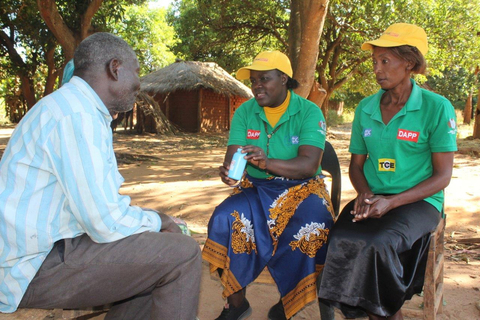 Our TCE field officers;
Find the people, who do not know their HIV status and offer them an HIV test

Link those who test HIV positive to treatment and thereafter provide treatment support

Support babies born to HIV positive mothers to stay negative

Trace those who have fallen out of ARV treatment and support them to they return to treatment

Help those on treatment to form support groups of any kind to stick together about adhering to treatment

Help those who are HIV negative to choose prevention methods such as delayed sexual debut, reduce number of partners, condom use, voluntary medical male circumcision, pre-exposure prophylaxis, post exposure prophylaxis and more

Assist those in intimate partner violence with one of one communication to build courage for them to seek health services in one-stop centers.

Assist those testing HIV positive to get on TB preventive therapy

Screen and collect sputum samples for testing for Tuberculosis, and assist to get on TB treatment.

Conduct HIV/TB contact tracing.
Through TCE, we focus mostly on supporting men, youths and young adults below 30 years of age to know their status and start treatment. TCE provides detailed information and holds discussions with the youth on adopting HIV prevention methods such as how to negotiate sex and prevent sexual violence.
Through providing community members with health education, skills, capacities and tackling barriers such as stigma and discrimination, we put people in the driving seat to identify solutions and provides useful examples of how progress can be achieved.
TCE covers 1,239 health facilities of different capacities in all 52 districts of Lusaka, Southern, Eastern and Western provinces. Four provinces highly affected by HIV.
TCE provides technical collaboration and sharing of best community work practices with the Ministry of Health, TCE helps locate more HIV positive cases so that effective treatment programmes can be put in place and those infected can be supported through sustained treatment. TCE uses date to constantly analyze results to develop new approaches towards achieving epidemic control by 2030. TCE receives funding from United States Centers for Disease Control and Prevention (CDC).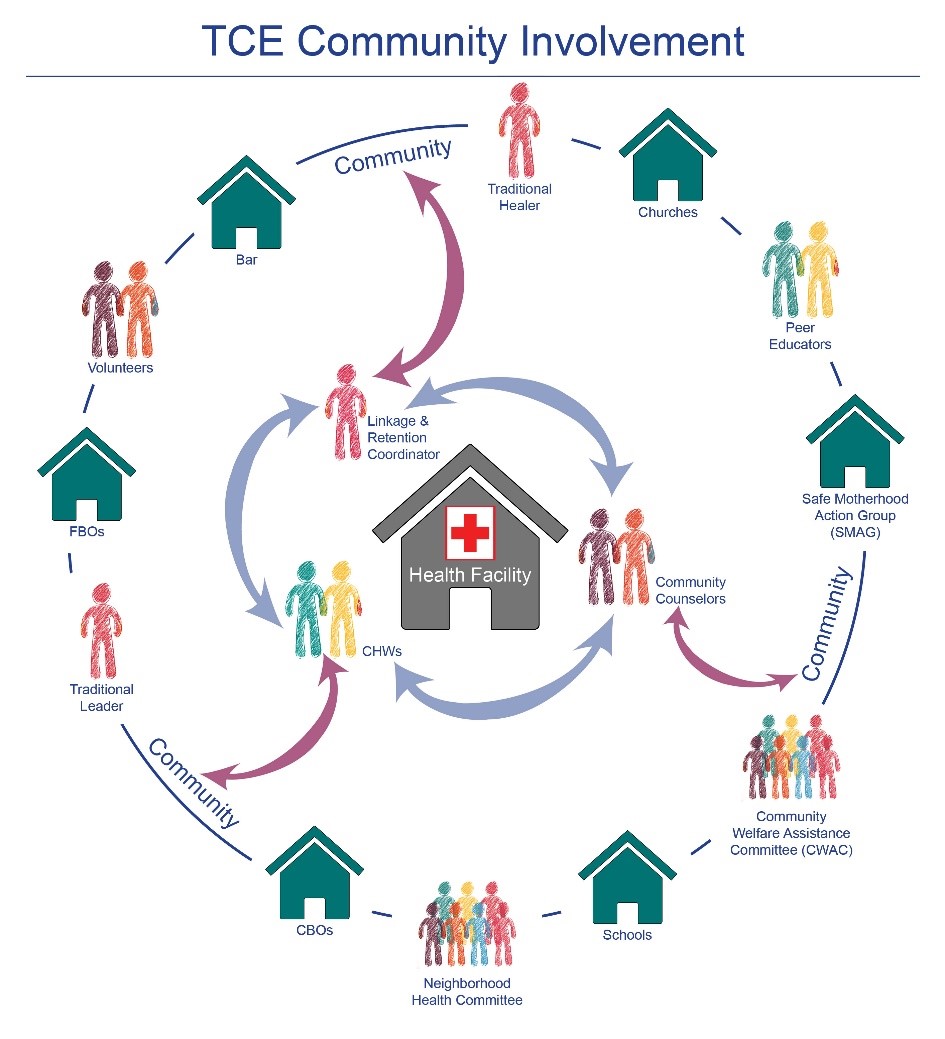 Some 2022 results
21919
Persons tested HIV positive
21218
Persons started on ARV treatment
68915
Persons brought back to treatment