DAPP and Ministry of Community Development donate to families on IDF
2020-05-15
DAPP Zambia in partnership with the Ministry of Community Development and Social Services has donated an assortment of groceries to families as presents in commemorating the International Day of the Families.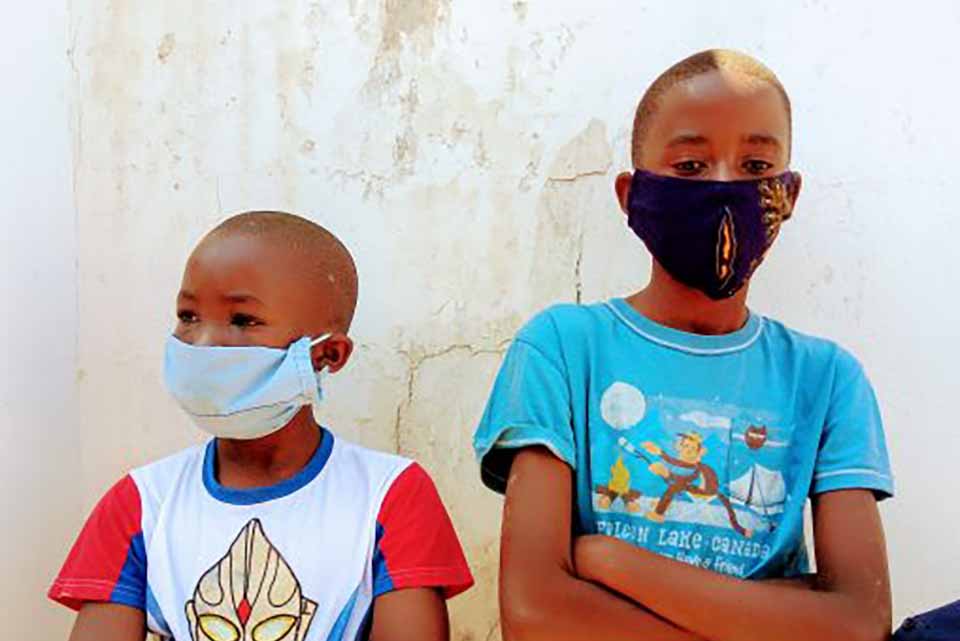 Handing over the hampers this morning at the Ministry headquarters, Minister Hon Mulenga Kampamba said that this year's theme; 'Families in Development: Together combating CIVID-19' was meant to ignite the spirit of togetherness in the fight against the corona virus.
"It is through observance of this day that society is reminded of the role of the family in national development as beneficiaries and agents of development", she said.
Minister Kampamba added that there could be no meaningful development and change in society in the absence of strong and healthy families and communities.
DAPP Zambia Managing Director Elise Soerensen attended the event and participated in handing over the hampers to the families.
The International Day of the Family provides an opportunity to promote awareness of issues relating to families and to increase knowledge of the social, economic and demographic processes affecting families. This year the event happens at a time the world is aggressively affected by the corona virus pandemic that has claimed more than 3 million people worldwide so far.
The event this year was streamlined to media advocacy and an indoor gifting of hampers to a few deserving families so as to adhere to the Corona virus preventive measure of social distancing.
DAPP Zambia hosted radio programmes at Icengelo Radio in Ndola, KNC Radio in Kabwe, Sky Fm in Monze and Mosi-oa-tunya Radio in Livingstone. The programmes featured a family, DAPP official and an official from the Ministry of Community Development and Social Services in the districts. The topic of discussion was: "how can Families Combat Corona Virus while sustaining their lives?"
In Lusaka the organising committee members featured on a CBC TV programme a day before while on the actual day they feature on a ZNBC Radio 4 and a Morning Live Television programmes respectively.
The commemoration started with the Minister launching the activities on ZNBC TV in the evening May 14, 2020.