DAPP hosts Day of African Child as government praises its work
2019-06-18
According to UNICEF, all children have the right to be protected from violence, exploitation and abuse. Yet, millions of them in Zambia suffer violence, exploitation and abuse every day with millions more at risk.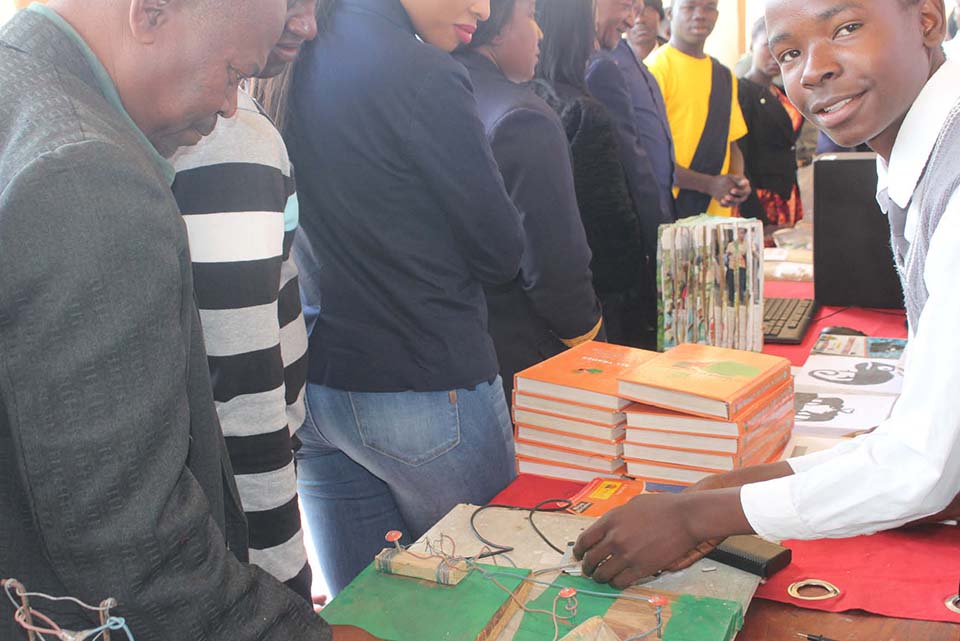 In combating some of these abuses, in 1991, the Assembly of Heads of State and Government of the then OAU instituted Day of the African Child in memory of the 16th June 1976 student uprising in Soweto, South Africa, who marched in protest against the poor quality of education they received.
Following that step, in 1992 DAPP Zambia founded Children's Town school for former street kids and vulnerable children. This was because of its belief in human rights for all, and realisation that the problem of street kids and vulnerable children can slowly be tackled if such children were mobilised and equipped with skills that could make them be in charge of improving their own lives.
And on Monday, June 17, 2019 Chibombo District schools gathered at DAPP Children's Town to celebrate Day of the African Child under the theme: "Humanitarian Action in Africa: Children's Rights First". The guest of honour, Chibombo District Commissioner Barnabas Musopelo could not hide his impression of DAPP's support for children's rights.
You are doing a commendable job for our orphans and children in surrounding villages and the district as a whole. As government we recognize your efforts and appreciate your work", Musopelo said.
Since inception in 1992, Children's Town School has supported more than 2, 000 former street children, orphans and vulnerable children from major towns in Zambia and surrounding communities, who have been transformed into university graduates, managers and entrepreneurs that today contribute to the growth of Zambia's economy.
In his opening speech to the gathering on the event, DAPP Children's Town Project Leader Jabez Kanyanda revealed that, in celebrating this year's theme: "Humanitarian Action in Africa: Children's Rights First", the best story to tell was how the school's boarding facilities are not just for spending a night; but "anchor as a home for the children to learn, change, aspire and inspire each other as part of a collective recovery process into a newer life; where they continuously build each other with peers in finding meaning in life."
Pupils from seven schools that participated in the event danced, recited poetry and sang in honor of the day. The event also gave an opportunity to DAPP Young farmers Clubs to display its products of Moringa powder, honey and peanut butter among other agricultural products that the farmer members produce.