Determined orphan fashion designer in the making
2019-01-27
Seventeen year old, Changwe Chintu's experience as an orphan didn't make her look back in tears, nor forward with fear, but stayed on with awareness and in control of her situation.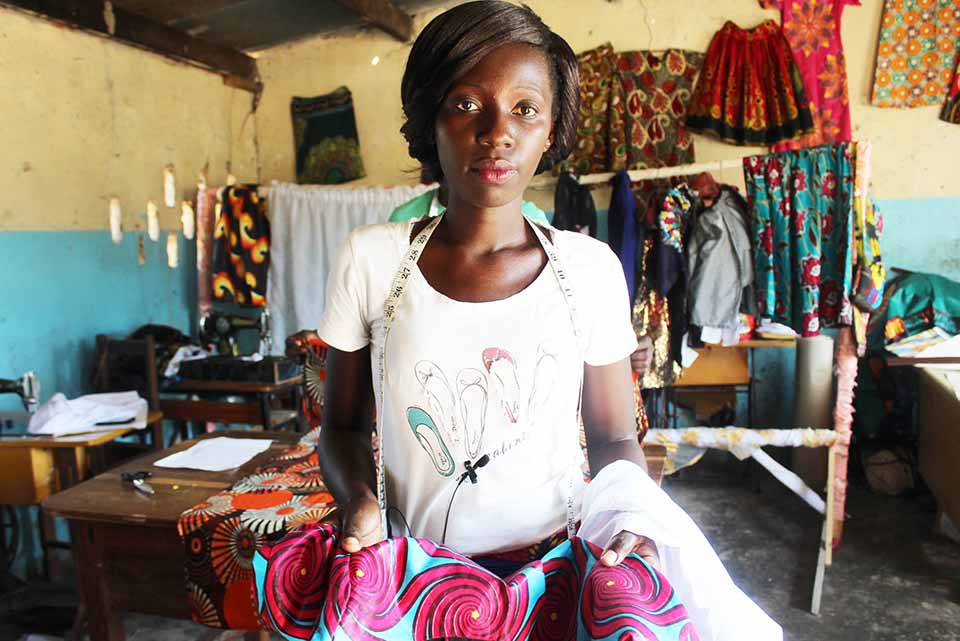 I grew up with my grandmother because my parents died. It hasn't been easy, but my grandmother has always been there for me, encouraging me all the way. This has always given me strength to forge ahead despite the challenges", Changwe relates.
Central Statistics Office, reveals that more than 780, 000 children in Zambia are orphans. These children like Changwe suffer from "lingering feelings of loneliness, memories of former losses, unresolved conflicts, and doubts concerning their life purposes".
"I dropped out of grade 9 in 2015 because my grandmother could not afford my school fees any longer. I just stayed home figuring out what to do next", Changwe explained.
In 2018 Changwe was offered a tailoring training opportunity at DAPP Zambia Children's Town School, and her long time desire for fashion design came closer to home.
"I have always wanted to do fashion designing. I love smartness. Immediately I got enrolled into the ZAMFAM programme I was sponsored to start tailoring and design course at Children's Town in July 2018 under TEVETA certification".
Six months later, full with zeal, Changwe was attached to one of the clothing factories in Lusaka to test her skills as she waits to graduate with a Technical Education, Vocational and Entrepreneurship Training Authority (TEVETA) craft certificate this year.
"After graduating, I want to open my own shop where I will set up a tailoring business to earn money for helping my siblings", Changwe revealed.
In the last three intakes, DAPP Children's Town Vocational Training Centre has trained more than 247 students in tailoring and carpentry, 90 of whom are sponsored by ZAMFAM.