EU Human Rights Project Improves Health, Rights and Living Conditions of Inmates.
2018-01-11
Human rights are usually restricted for inmates in most correctional facilities in several countries. The fact that prisoners are deprived of freedom does not mean they should not enjoy certain rights.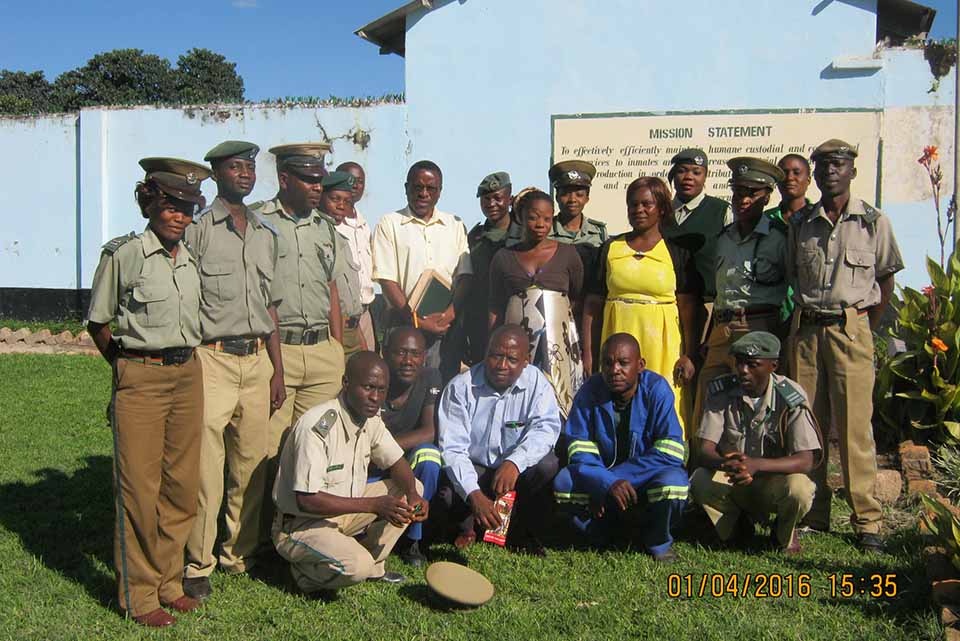 The European Union funded "Prisoners' Rights are Human Rights" project in Muchinga, Luapula and Central Provinces of Zambia is being implemented by DAPP. The project focused on the rights for over 1,300 inmates in 8 correctional facilities.
The project worked towards improving health and legal rights and nutrition of inmates. It further ensured that living conditions of circumstantial children were improved.
Health was improved by ensuring that all inmates in the target correctional facilities were counselled and tested for HIV/TB and those found positive linked to health facilities. A total of 133 HIV/TB Peer Educators were trained and a further 108 ART adherence trios established. During 2017, the project further built capacity among 65 prison staff through training as HIV/TB Prevention and Treatment Supporters.
In addition, the project facilitated the improvement and maintenance of nutritious gardens from which vegetables were harvested for consumption in order to improve the health of inmates.
The project made an effort to improve water and sanitation in the correctional facilities by improving water storage, toilets and kitchen hygiene. Furthermore, Hygiene and Sanitation Committees were established which spear headed the daily cleaning actions.
The rights and living conditions of circumstantial children were also improved through training inmates on early childhood development and the construction and maintenance of child friendly playgrounds.
The project was implemented in 6 districts: Serenje and Mkushi Districts in Central Province, Mpika and Chinsali Districts in Muchinga Province, Samfya and Mansa Districts in Luapula Province with funding from the.