TCE Eastern launches community HIV/AIDS posts
2021-05-18
Masauso Banda, sat nervously as he awaited the results for the HIV test he had just taken, even though the Psychosocial Counselor conducting the test had put him through extensive pre-test couselling. This is the second HIV test that Masauso, 28, was taking. He had last tested for HIV two years ago at a local clinic. '' I was found negative and advised by the officers on how to take care of myself and remain negative, but I become careless in my sexual lifestyle, I did not follow their advice.'' He says.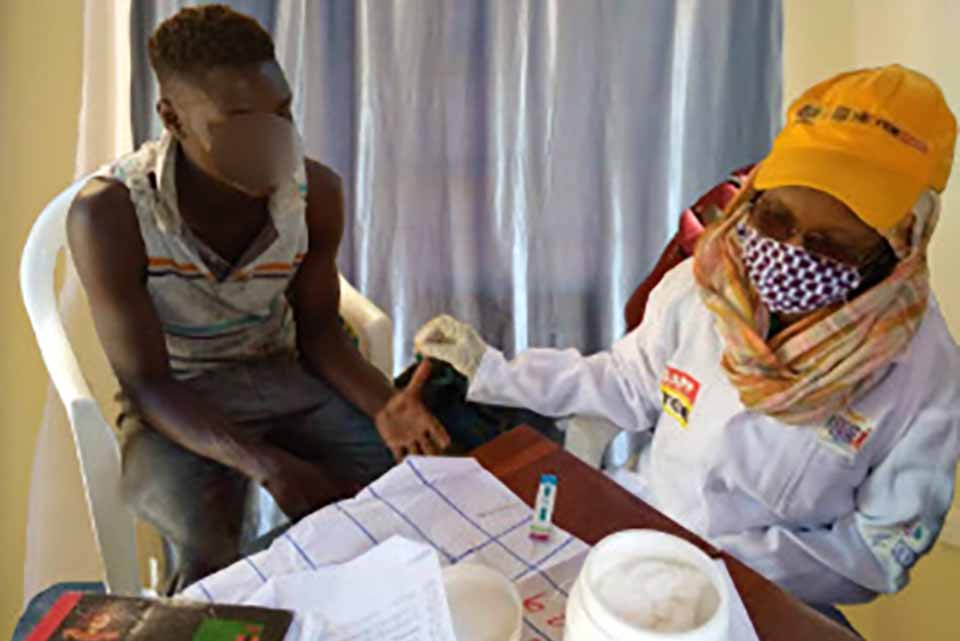 This time around, Masauso is not testing at a clinic, but at a community post at Lundazi main market where he works as a trader. The post has been set up by DAPP Zambia, in an effort to bring HIV/AIDS services to men who have never known their HIV status. The community posts are situated at the markets to reduce time spent for the targeted group, cutting transport fees, targeting busy people who do not have spare time to go to the facility to know their status.
A few moments later, the Psychosocial Counsellor completes the test and reveals the results to Masauso, he is relieved that once again he has been found negative. '' I was worried about the results because my sex life has not really been good since I last tested.'' He says. '' I have been thinking about going for testing for a while but I did not have the time to go to the clinic and stand in ques. Immediately I saw this post right at my market, I just had to test.'' He adds.
DAPP, under the Total Control of the Epidemic project (TCE) in Eastern Province, has established four Community Posts in four districts namely Lundazi, Katete, Petauke and Nyimba.
Masauso says he is happy that DAPP has brought HIV testing to the market as it will save a lot of people from transport costs of going to the clinic. '' My advice is that all men should know their HIV status as it helps them plan for their families. You know how to take care of yourself if you are tested positive and how you can protect yourself if negative. I feel lucky that I have been found negative, this time around, I will follow the advice of the officers here and take better care of myself. I will not take my negative status for granted.''
This community based approach to improve access to HIV prevention, care, and treatment services for populations at risk has seen high acceptance and utilization, helping reduce stigma and discrimination, especially for hard to reach populations.
Each DAPP community post is composed of one clinician who does the administering of drugs, one Psychosocial Counsellor who does the counselling and testing at the post and three Community Health Volunteers who are charged with retention, that is following up on the missed clinical/pharmacy appointments and reminding the recipients of care about their appointments dates.