DAPP Zambia Celebrates Day of the African Child
2018-07-11
The Zambian Family South Central (ZAMFAM) project on June 22, 2018 joined the rest of Africa to commemorate Day of the African Child. The project funded by USAID and implemented by DAPP Zambia, hosted more than 800 children at Katuba Basic School to celebrate the day, which initially falls on June 16 of every year.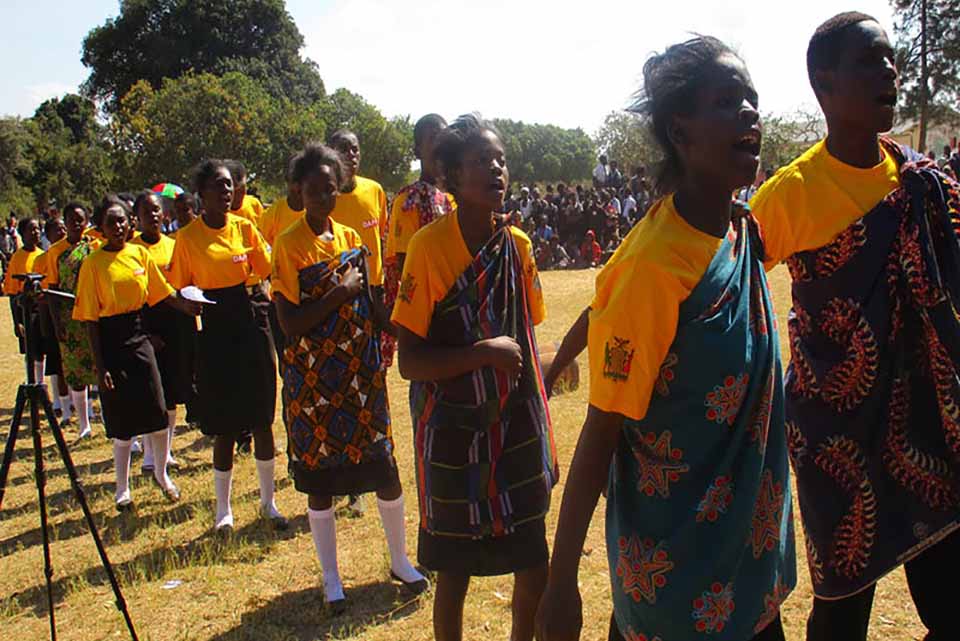 Speaking to children in his opening remarks, DAPP ZAMFAM SC Chief of Party, Vincent Munene said that protecting children from all forms of discrimination is at the heart of both the organization and the project.
"At DAPP Zambia, protecting you, children is an important component of our ensuring that you have a healthy early development as children. We champion your rights of having proper legal standing that guarantees you access to services such as education, and early learning that gives you an important opportunity for social and emotional growth", Munene informed.
Before joining the children at the arena, a delegation from USAID, Government Provincial and District officials and the media, led by Central Province Minister Sydney Mushanga visited a health facility where they learnt how the project is improving health related to HIV/AIDS. At a Community Action Group later, they learnt how the members work together to make change for the children.
Addressing the gathering at the arena, the Provincial Minister said that Young people in Zambia needed support and involvement in all spheres of national development, for they were no longer the leaders of tomorrow, but leaders of today.
"Their challenges in life cannot be solved by anyone, but themselves through involving them in day to day development decisions and activities. At DAPP Zambia, there is a philosophy of "collective action to generate local solutions to common problems". That's where the starting point of alleviating poverty and unemployment among the young populations of this nation lies." Honorable Mushanga stated.
Minister Mushanga said that, the DAPP ZAMFAM project working, with Government line Ministries has supported 138,832 orphans and vulnerable children in 2017 alone and engaged children and youths, guardians, community volunteers, community groups, teachers and local leaders, in creating many frontiers of tackling community problems, with a focus on increased utilization of the available resources.
"For instance in this province, the project has made tremendous improvements in the use of hand washing facilities and dish rack shelves in the communities. This may be attributed to the fact that these facilities are easy and cheap to setup as they require locally available materials. In 2017 Chibombo district recorded the highest increase of households that had latrines; while 100% of households were recorded using protected water points in Mumbwa. This is what every one of us need to learn from DAPP's approach of solving problems. This formula has increased survival, livelihood, education and health for children infected, affected or vulnerable to HIV" Minister Mushanga reiterated<