Government Acknowledges DAPP Zambia Family Project Achievements
2018-07-11
With Zambia's 85, 000 children estimated to be living with HIV, and 380, 000 orphaned by AIDS, DAPP Zambia has continued working with people in communities to strengthen individuals and community structures in improving the welfare, health and education of children by their families.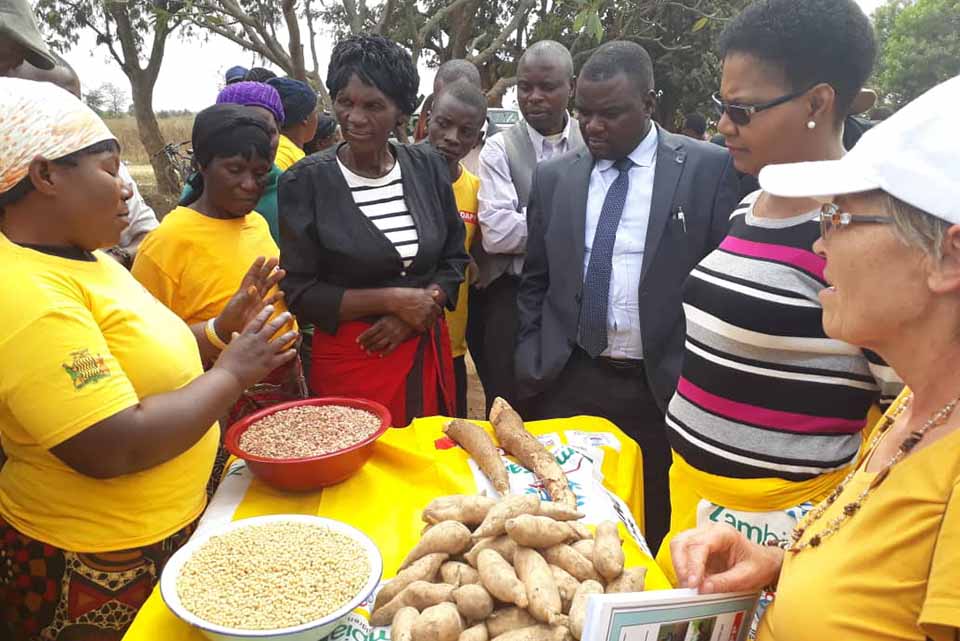 In 2017, the USAID funded, Zambian Family (ZAMFAM) South Central project, implemented by DAPP Zambia, supported 138, 000 orphans and vulnerable children (OVCs) in Southern and Central provinces, and tested 74, 461 children, of whom 9, 463 were HIV positive.
Touring the ZAMFAM projects in Kaleya of Mazabuka District on June 21, 2018, Ministry of Community Development and Social Services Permanent Secretary, Dr. Liya Mutale encouraged DAPP to continue helping communities live better lives, as this was complimenting government efforts.
"These are very commendable works that DAPP is doing. Most of the things here that I have seen are resonating what ggovernment is doing, and planning to do. This is a great achievement and more needs to be done" Dr. Mutale told a group of Nachipooma Community Action Group members.
The ZAMFAM Project in 2017 supported 164 schools with block grants that saw 14, 235 children having their school fees waivered. The children took part in 424 in and out of school youth clubs, with 120 HIV positive Youth Support Groups established and supported.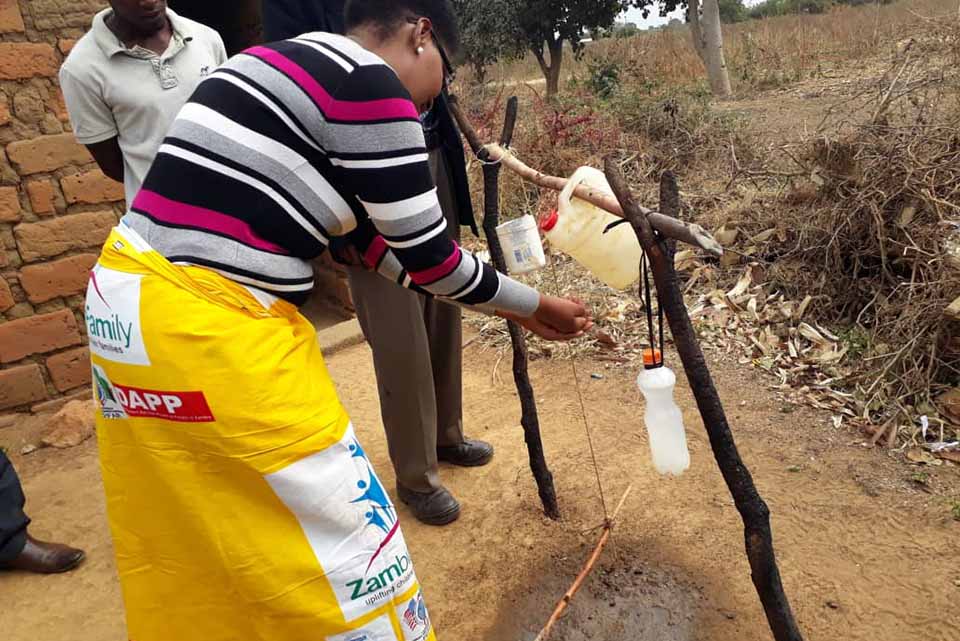 At the Nachipooma Community Action Group visit, the Permanent Secretary heard how the members benefit from the village banks known as Saving clubs, and how others earn a living through the pass-on-gifts of livestock, grains and legumes, and how Community Welfare Assistant Committees (CWACs), anchor as community intermediaries between the community members and service providers.
"As long as you do things in line with the general policies, you will remain government partners in fostering development. This is a very good example of how communities must live. To find own solutions to own challenges, instead of waiting for government handouts. I have come here today and I have seen, and I will come again to see more of this spread out to other communities.", Dr. Mutale emphasized. She later experienced the hygienic tip-tap being used by community members after using the toilet, by washing her hands to see how it works.