At 28, and cashing lots in Moringa plants growing
2019-06-17
Twenty-eight-year-old Miriam Hamunyemba joined the Young Farmers' Club in 2016. After separating with her husband, she focused on caring for their two children.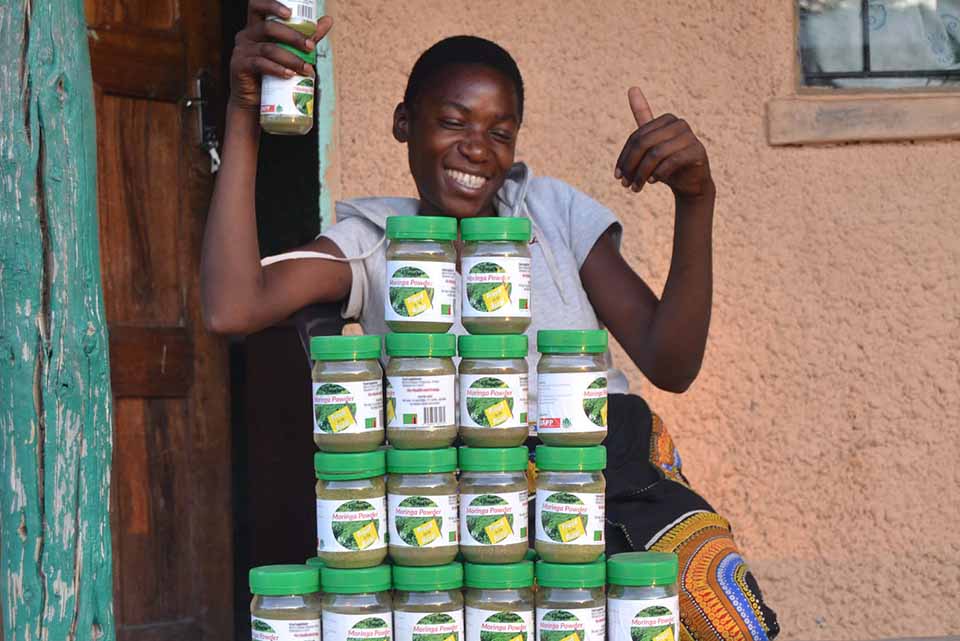 Taking care of my children was not easy. Before I joined the Kalusa Young Farmers' Club, I stayed home and helped out in my parents' field, who later would give me part of the harvest to support my children. After the trainings on Moringa processing, I received Moringa seeds which I planted right in the back yard of my parents' house in February 2017. By May 2018, I started processing it, following the steps I was taught. Since then, I manage to process and package about 100 bottles per month. I sale each bottle at K20. From May to September 2018, I sold Moringa worth K10,000".
Read more from the DAPP 2018 Year report.